HAPPY BIRTHDAY PARTY
Taking Candles
Blowing out candles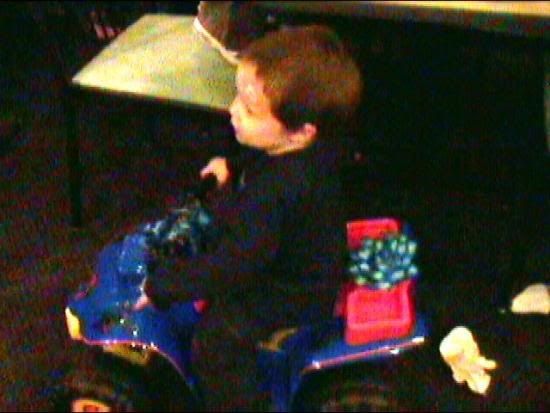 Spider Man Atv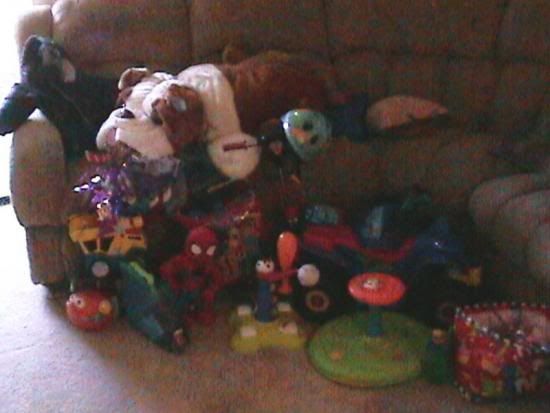 All the toys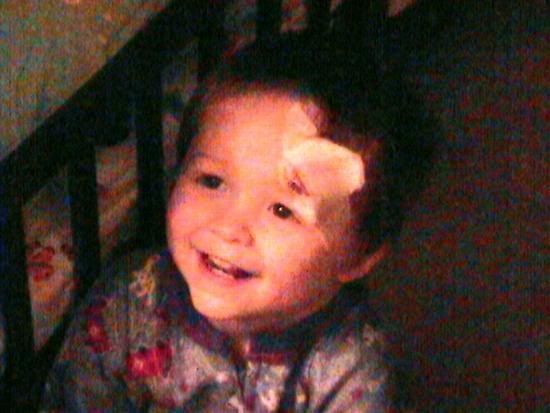 Booboo Head
Mikey and Mommy in Vegas
Here is what he got!
From us: Big bag of Mega Blocks, ATV, Bed, Bed Set, Go Deigo Go Tennis Shoes, 5 outfits (including a shirt that reads I do all my own stunts in honor of the other night) Tee ball thingy, Go Deigo Go walkie talkie, and bath toy set, Remote control dump truck, Nemo Ball cap, and his bed set, and a HUGE robot that talks and stuff
Grandparents: Scooter, Helmet, pair of jeans 2 shirts ( When the going gets tough I go to Grandma and Grampas & Thats is Im calling grandma) 2 belts and Elmo Hoodie Supermans PJ's Superman hat and sit and spin, Jacket/Coat
Jeff & leslie: Fishing set bath toys and Bubble bath maker thingy
Madi Elyssa & lance: Singing Spider man
Phil Pat & eddie: Tool Box full of pretend tools
Great Gramma in FL sent a 50$ savings bond
Aunt Melissa (mikes sister in NY) sent a Vtech thingy that u write on that teaches u how to draw shapes numbers and letters
The party overall was great! Mike Mikey and I had fun. I loved doing this for him. It was of course at Chuck E Cheese. There were a few times I wanted to scream bc people were not well things werent going my way and I wasnt incharge. My mother in law of course was, but whatever. IT was a good birthday. and I am happy for my little rascal.
He also went to the DR got some medicine for his cough which is just sinus drainage she gave him a iron supplement because he's a bit anemic. He is still under weight for his age at 26 lbs, but he is in the 83% for height now at 34 1/2 inches. He got his flu shot and his Hep A he goes back in a month for another dose. And hes very healthy! His head is healing no more bleeding. And everything with his is good!
I had to take Mike up to Tehachapi yesterday so I ended up missing work and Mikey was supposed to go to school but he spent the night with Grandma so he didnt have to make that long drive and she didnt take him. He was doing his cough so hard he throws up thing and so she kept him out. It was a looong drive 127.3 miles (I had to clock it for pay purposes we get a mileage check a few times a month) We left at 8 and didnt get up there till 1030 and then I didnt get home till noon. Then I went to Kathys for Chicken Noodle soup and Ginger bread cake. I went ahead and spent the night there so that it was less driving. But I will go home with Mikey tonight. I also got great news yesterday that I can quit my job. November 1st Mikes insurance becomes effective. And my pregnancy will be covered! The lady said if we dont get the cards by the end of the 1st week to give her a call and she will give us all the information. Im excited. After realizing I only bring in 0-60 bucks a week its a relief that I can finally be a stay at home Mommy again. Only thing that has gone wrong was, with everything going on I forgot to send in my time card in, I went ahead an sent it today and called the lady but she hasnt called back yet. Ill call her after in a few again to see what we can do to get me my check asap. I really need it for gas and stuff ya know? And thats that. So I leave you with one of my favorite pics from his bday. Him hugging Chuck E. Kisses to all!