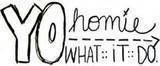 •
•
•
•
•
•
=======
•
•
•
•
•
•
•
•
•
•
•
•
=======
•
•
•
•
•
•
[font=lucida handwriting]
Entry #: 105
[/font]
hey there! well it is kinda late but I figured I would

update anyway

. The USF tailgate lsat night, was a tonnn of fun!!! There was some drama with Nikki but there always seems to be it is frustrating,

so I just steered clear

. haha. Girls Night was a ton of fun too ...

Bahama Breeze has the best PinaColas everrrr

. Today I just worked but that was friggin drama ishh there too , bahhh. oh well

I wasn't involved

. After work me and ash went to the gym and now I am just relaxin bout to go to bed
ttyl !!!!
<3.
•
•
•
•
•
•
=======
•
•
•
•
•
•
•
•
•
•
•
•
=======
•
•
•
•
•
•
[font=lucida handwriting]
Right Now...
[/font]
:Weather:
:Wearing:
:Mood:
:Watching:
:Thinking:
:Time:
•
•
•
•
•
•
=======
•
•
•
•
•
•
•
•
•
•
•
•
=======
•
•
•
•
•
•